The Merge Fields tab displays a list of all supported Merge Fields that can be used within the Merge Form document. The Merge Fields must appear in the document in the exact format that they are displayed in on this Tab (including the open and closing brackets).
Below is an example of a simple Merge Form using the First Name and Last Name merge fields. These can be created in Notepad.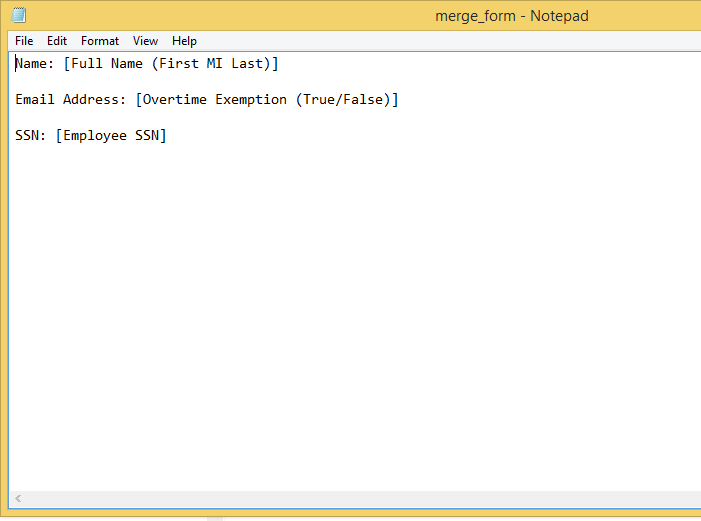 Navigating to the Merge Fields Tab
From the menu, expand

Settings and click

Prefilled Forms.

Click the

Merge Field

tab to view the list of available merge fields.

You will see a list of all available fields available for creating a merge form.