When trying to log into ExakTime Mobile and the PIN is not recognized, you will receive an X with an indication of an invalid pin in red. Older versions will display an X icon.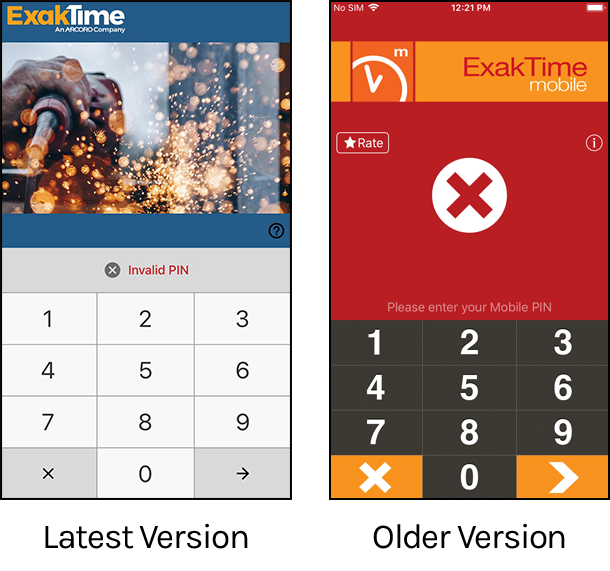 Confirm that the PIN being entered is correct and associated with an active employee.
If the device is not connected to the internet and the PIN was recently set up, ExakTime Mobile will not be able to validate the PIN until it is connected to the internet.
If you are unsure of the PIN that should be used, you can refer to the following article for more information on looking up an employee's PIN: How Do I Setup, Reset or Look Up Someone's PIN Code?