Company Settings is where an admin can manage settings that can affect your ExakTime system such as your pay period and other options for ExakTime Connect/Mobile.
Navigating to Company Settings
Go to Manage and click Company Settings from the top menu bar.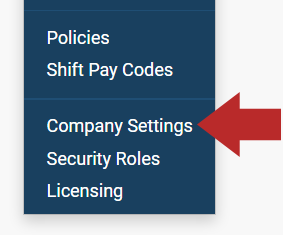 There will be a series of tabs that you can click on. Some of the tabs may only appear when enabling certain features or when you have the appropriate license.