ExakTime Mobile Comments allows your employees to add comments with their time punches when they clock in, clock out, or both.
This will allow your employees to provide relevant information that is directly connected with a time punch so they can better document their day (e.g. any issues when they started or ended their day).
Table of Contents
Enabling ExakTime Mobile Comments
Go to

and click on .
Enable Mobile Settings if not already enabled.

Enable the option for employees to enter comments for themselves and specify if they should be present when clocking in, clocking out, or both. This option is set to 'When clocking in or out' by default.

Click
at the bottom.
Your employees will need to sync their copies of ExakTime Mobile to receive this new option.
What Employees Do
When clocking in or out, the employee will see a prompt to enter a comment to associate with the time record. They will have 5 minutes to enter their comment before the clock in/out process is canceled and they need to clock in/out again. Comments are limited to 4,000 characters.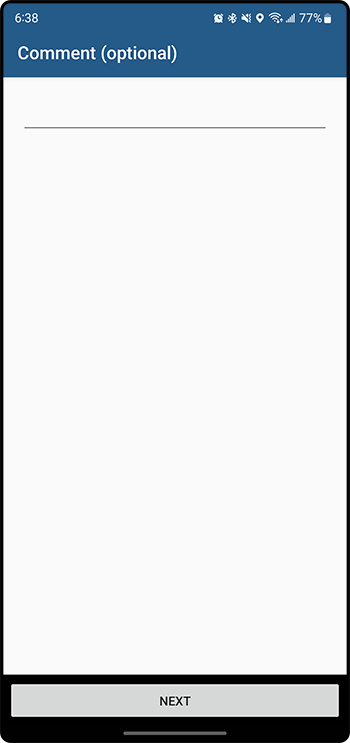 Avoid Emojis
When entering a comment, avoid emojis. Emojis can cause unexpected results/errors such as not displaying properly or AccountLinx not being able to export time data.
What Administrators See
The comments that employees enter will be seen on their time card underneath the associated time record and on the Employee Touch Detail report if comments are enabled. If the employee adds a comment when clocking in and clocking out, both comments will be combined underneath the time record.