If you have any security concerns, your ExakTime Connect password can be changed when you are logged in to the website.
While logged in to ExakTime Connect, look to the top right, click on your name and click Change Password.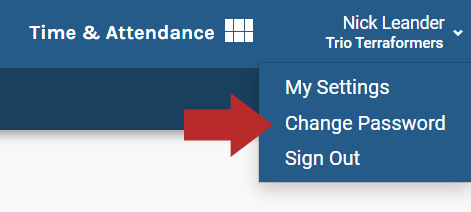 Enter your current password and your new password in the following window that appears.
Your password must contain:
A minimum of 8 characters.
One or more uppercase letters.
One or more lowercase letters.
One or more number(s) and/or special character(s).