When using ExakTime Mobile, any employee, locations or cost code list will be sorted based on the name by default. This can be changed however on all your devices in general or on a per-device basis.
What Employees Can See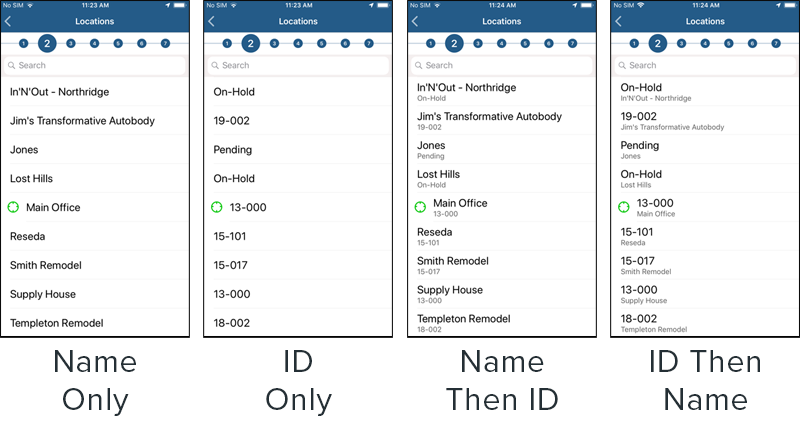 For All Devices
If you want to have all your employees view the information in the same way, you can use Mobile Settings to standardize the view for everyone.
To begin, go to Manage and click on Mobile Settings.

Enable Mobile Settings if you have not done so yet.

Click on the tabs for Employees, Locations, and/or Cost Codes to specify how you want the information to be displayed and how it should be sorted. The available options are:

First name or last name first for Employees.
Show by ID, Name, ID then Name, or Name then ID.
Sort by ID or Name.

Press

Save

. Your employee will need to sync their copies of ExakTime Mobile to see these new changes.
For Individual Devices
If you want to leave the choice to your employees, you can have them change the setting themselves to what they would prefer. If Mobile Settings is enabled, however, it will change whatever the employee has chosen for themselves after every sync to what you have set for Mobile Settings.
After signing in to ExakTime Mobile, they will click on the three lines in the top left to open the menu.
Click on Settings.
If using iOS, the options will be in their own appropriate section. If using Android, the options will be in a long list. Adjust the setting to how the information should be displayed.
iOS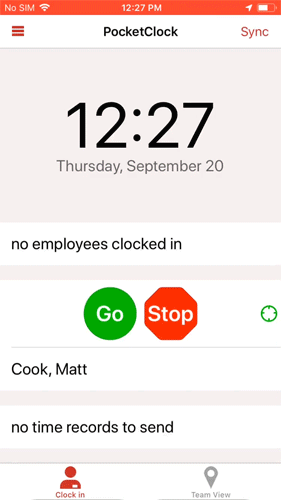 Android