The Audit Log shows all changes made to an export by an Administrator. This can help when exports generate incorrect data and need to be reviewed for mapping accuracy.
Navigating to Audit Log for Data Exports
Expand Data, expand Exports, and click Manage from the menu.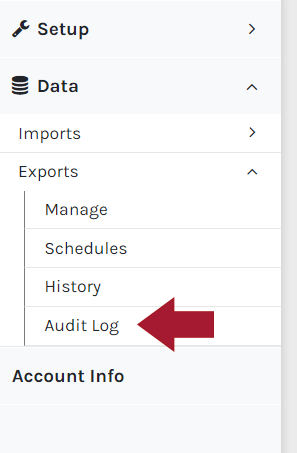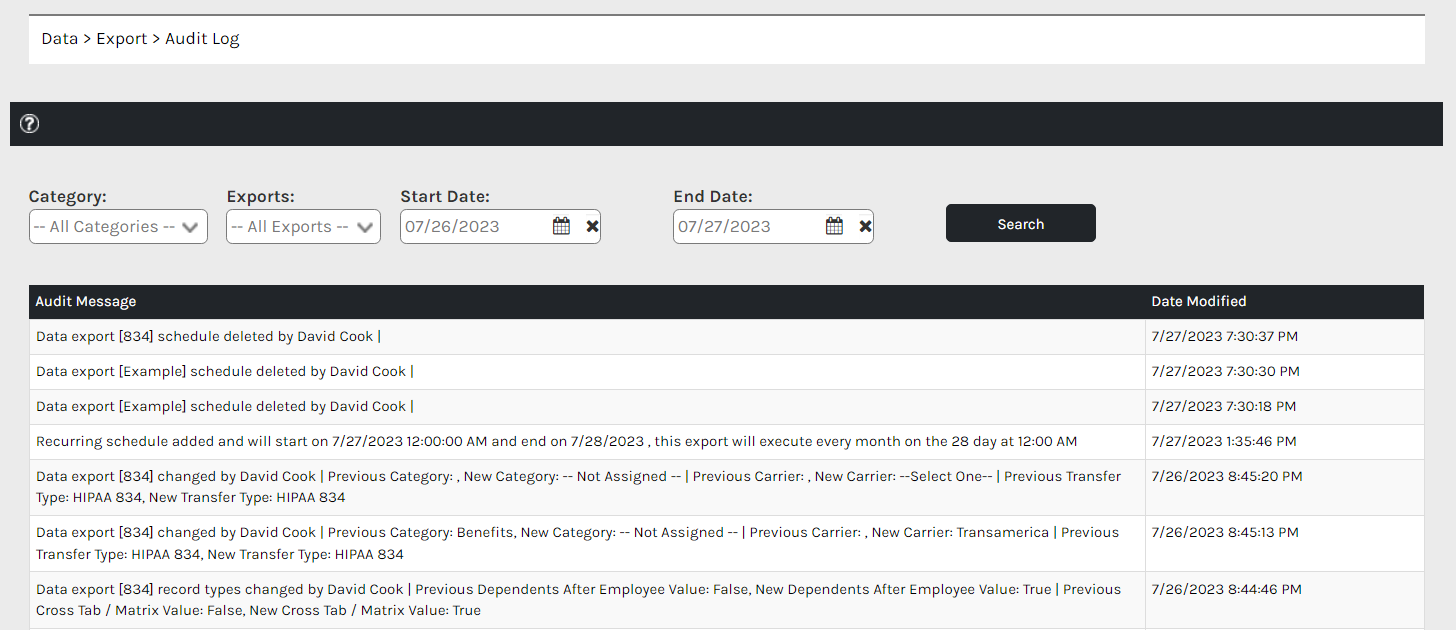 Audit logs for data exports can be reviewed by:
Select the Category from the drop-down menu.
Select the Export from the drop-down menu.
Specify the date range to review.
Click Search.