Arcoro is excited to announce enhancements for 2/2023 of our Time Off beta release for our customers and partners. This release provides enhancements to existing functionality intended to improve the usability of the system. This article will describe the software updates and provide details to help you get started with these enhancements if you are part of our beta release.
Enhancements
We have added a new "By Hours Worked" Accrual Method. With this, Employees will be accrue time off based on the value of "earnable time off" multiplied by the employee hours worked within the pay period.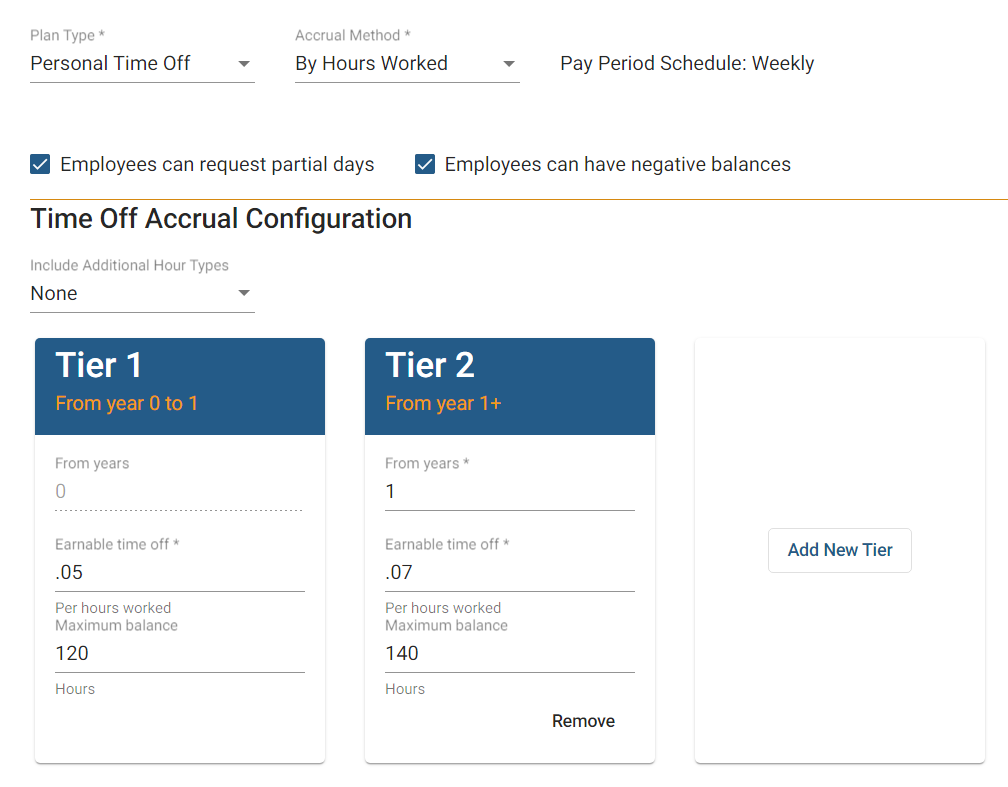 This accrual method offers the following new options:
Include Additional Hours Type - By default the employee worked hours will include only Regular time. This setting allows the plan to include OT1 or OT1 and OT2 hours type when calculating accrual based on hours worked per pay period.
Earnable Time Off - Value entered per tier will be multiplied by hours worked during a pay period. Accruals will process when a pay period is closed.