A Launch Email will need to go out to invite participants to participate in your 360 Evaluation.
Navigating to Launch Emails
Go to 360 Admin in the menu bar and click Launch Emails.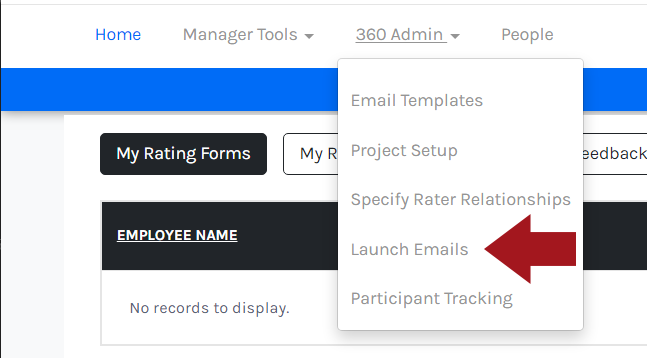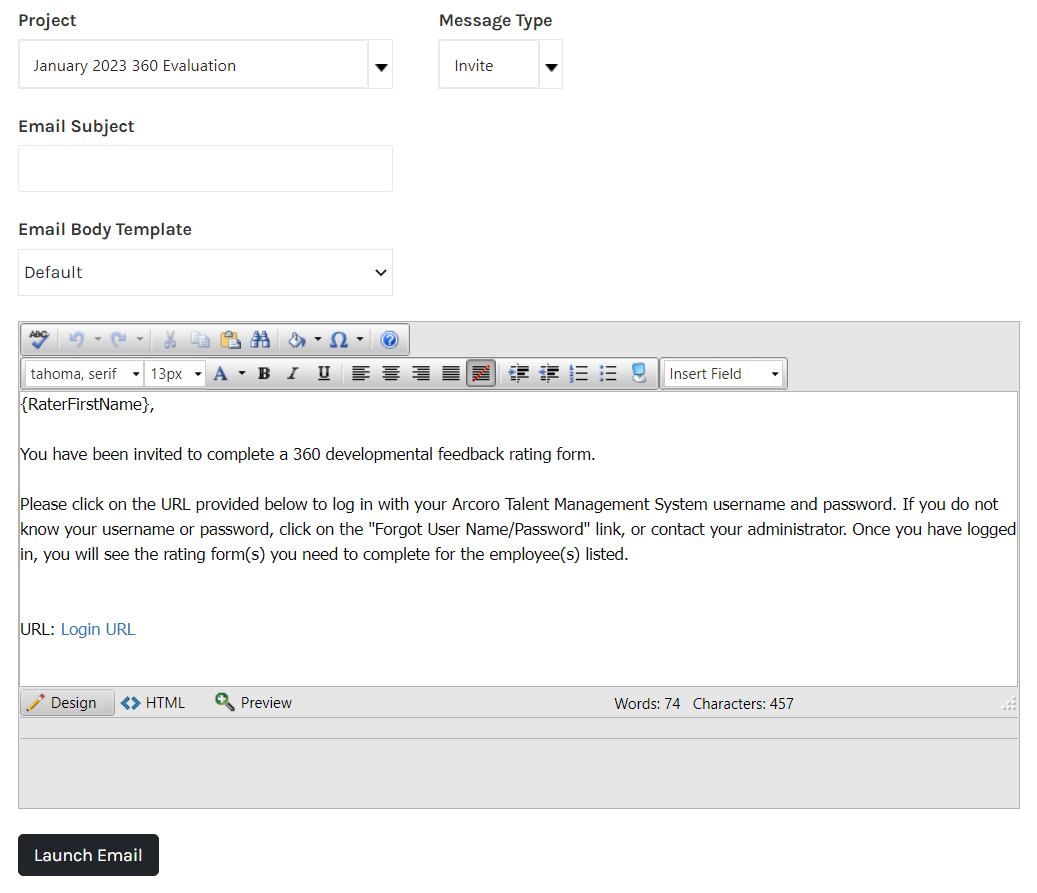 Set up your Launch Email.
Project - Select the project from the drop-down menu that contains the 360 Evaluation that you will be sending out.
Message Type - Select the message type that you are sending.

Invite - Initial message to invite your participants.
Reminder - Remind participants to complete their 360 Evaluation.

Email Subject - Enter the subject line that should appear in the email notice.
Email Body Template - Select an email template that has been created from the Email Template page or use the default language.
Email Body - Use the email body field to edit the email to be sent out.

Mail merge fields can be entered with the provided drop-down field. Mail merge fields must be entered with the drop-down field. Typing in the mail merge field manually will not allow the mail merge to function as expected.
Click Launch Email to send the invite/reminder email to participants.
If you are inviting a customer or an external participant, note how they can log into the system. When a user is created, the new user receives an email with their username and a link to create their password.