Navigating to Rehire Benefits for an Employee
From the menu, expand Employee, expand Benefits, and click Benefits.

If already viewing an employee profile, you can hover over "Benefits" to show the available pages. Click Benefits.

Click Rehire on the Benefits page.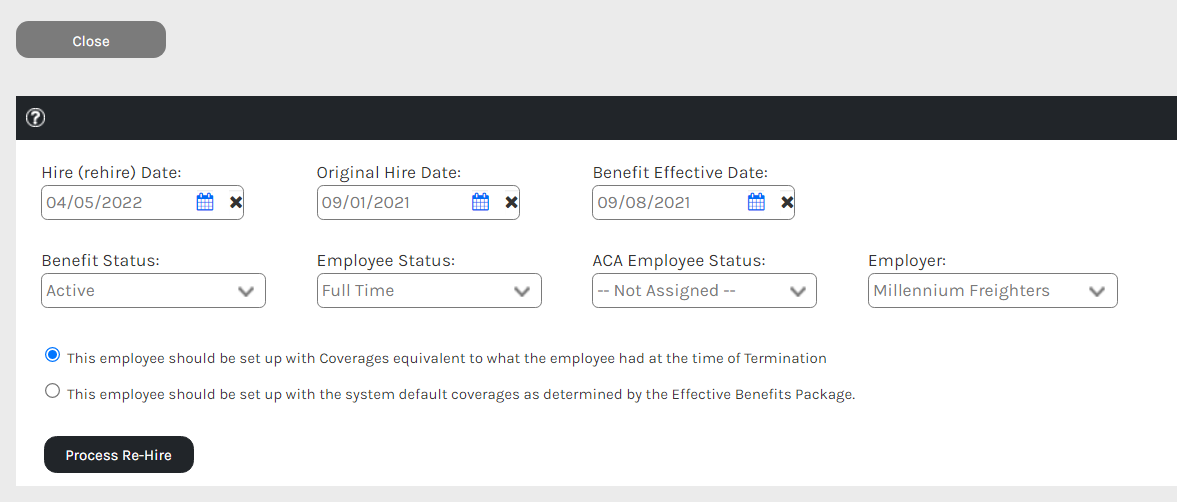 To rehire a previously terminated employee:
Specify the Hire (rehire) Date.
The Original Hire Date will be automatically entered.
Specify the Benefit Effective Date.
Specify the Benefit Status.
Specify the Employee Status.
Specify if you want to set up the coverages that would be consistent with what the employee previously had at the time of termination or if you want to use the system default coverages.
Click
.