Administrators may attach forms to specific plans within each benefit. Each form at the plan level can also be assigned a workflow for the employee and possibly managers. The Prefilled Forms page provides the ability to attach a specified form to the step that should be available for download by the Assigned Resource when completing the Step.
Prefilled Forms available on this page must be configured via Prefilled Forms found under Settings.
Navigating to Prefilled Forms for the Employee Profile
To reach Prefilled forms from the menu, expand employees, expand HR Data, then click Prefilled Forms. If you are viewing the employee profile, you can hover over HR Data, then click Prefilled Forms.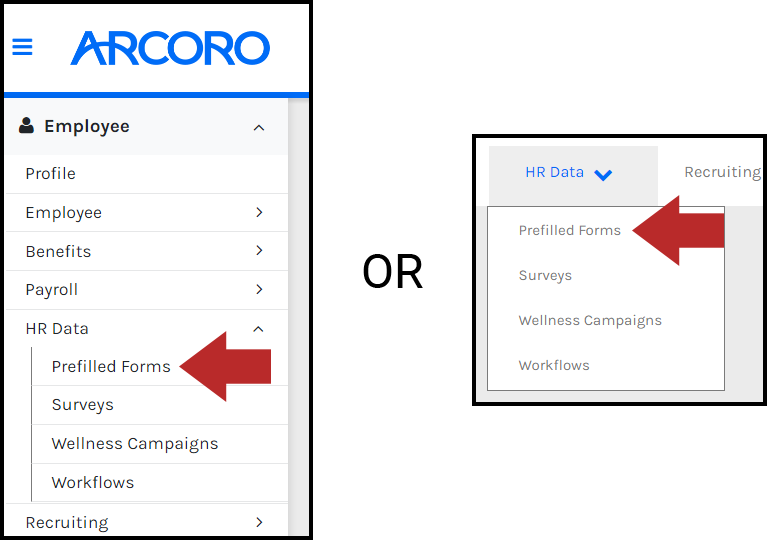 There will be columns for:
 - Clicking the icon allows you to download a copy of the form.
Name
File Name
Date Created
Created By - The user that added the form to the Employee Profile.
The Actions drop-down menu allows you to:

Delete Selected Record(s)
Add a Pre-Filled Form
Select the pre-filled form to add from the pre-filled forms drop-down menu.

Click

.
The selected form will populate the list at the bottom of the page. 
Deleting a Pre-Filled Form
Use the checkbox towards the far-right of a form.

Click Delete Selected Record(s) from the Actions drop-down menu.

Confirm the deletion of the record(s).