Navigating to Benefit Statements Reports
From the menu, expand Reports, expand Benefit Management, and click Benefit Statements.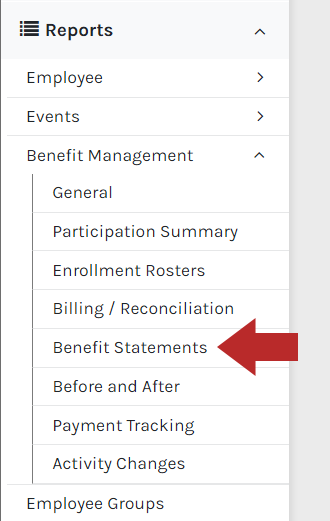 Click Generate Statements to complete this process and submit your Benefit Statement request.
Depending upon the type of Benefit Statement selected and the number of employees included in this request, the report may require anywhere from 15 minutes to 2 hours to complete.
You can check the View Completed Statements tab at any time for to view the status/progress of the Statement Generation process. Once the Statement Generation has been completed, a link and/or status message (if Email Delivery option is selected) will appear on the View Completed Statements tab.