Other History will include the history of the employee that is not associated with items that can be configured by the employee. The type of history will need to be updated by the administrator. The type of history entered into this page can be miscellaneous to the other history that can be entered, such as Education or Work History.
Other History can be reached from the menu by expanding Employee, expanding Recruiting, and clicking Other History.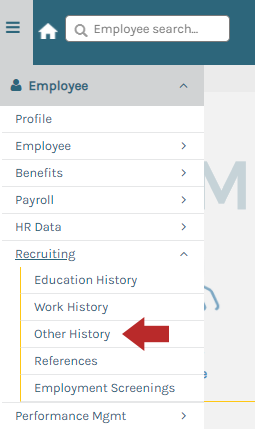 If you are already viewing the employee profile, you will hover over Recruiting and click Other History.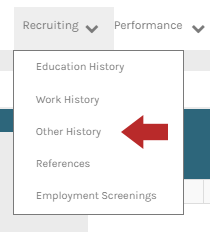 The "Other History" page will show any previously entered history records for the employee.

Adding Other History
Enter a description for the entry and enter the date of when it was attained (optional).

Click
.
The record will appear at the bottom.