Unlike other employee menu options, instead of taking you to a configuration page, the View Homepage option takes you to the employee page that the selected employee would see. This allows you to get a better grasp of what HR data and options that the employee can see.
Any actions done when viewing an employee's homepage will be as if the employee had performed the action.
You can view the employee's home page from the menu by expanding Employees, expanding Employee Homepage, then clicking View Homepage.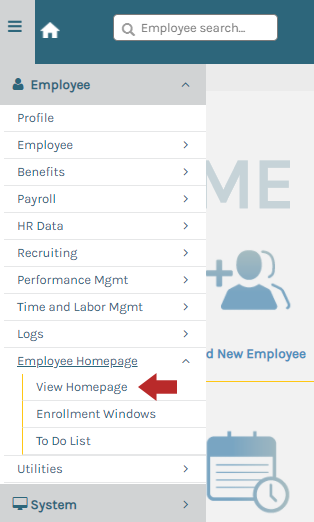 If you are already viewing an employee profile, you can hover over Employee Homepage, and click View Homepage.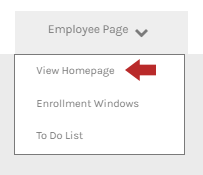 You will see the employee homepage with a warning that you are viewing another employee's homepage and not your own.