The To Go List allows the administrator to create "To Do List" records that the employees can see from their employee homepage.
You can view the employee's home page from the menu by expanding Employees, expanding Employee Homepage, then clicking To Do List.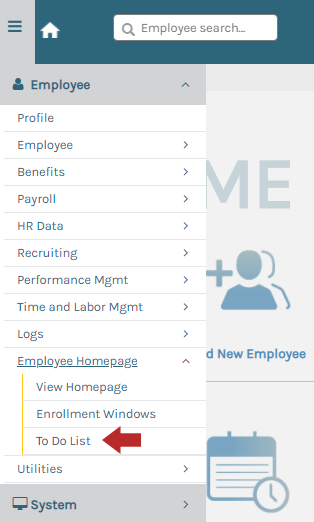 If you are already viewing an employee profile, you can hover over Employee Homepage, and click To Do List.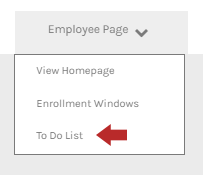 Arriving at the To Do List page will show any previously created to do records.

The Actions drop-down menu allows you to:
Create To Do Record
Delete Selected Records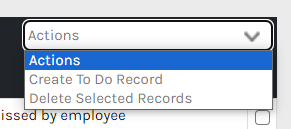 Create To Do Record
To create a To Do Record, click the Actions drop-down menu and click

.
Enter the following information:

Select the Active checkbox to display the to do record on the employee homepage.
Enter the description.
Enter the date satisfied. (Optional)
Enter any relevant notes. (Optional)
Select the "Email Notification to Employee(s)" (Optional)
Select the "Apply this To Do Item to all Employees" (Optional)

Click
when finished.