The Activity Log, found within Audit Log, allows you to review the activity for your employees ranging from when they signed in, new records created, etc.
To use your activity log, you will:
Specify the Module.
Select the data type category that you want to focus on.
Enter any key words to focus on.
Specify the year, start date, and end date to focus on.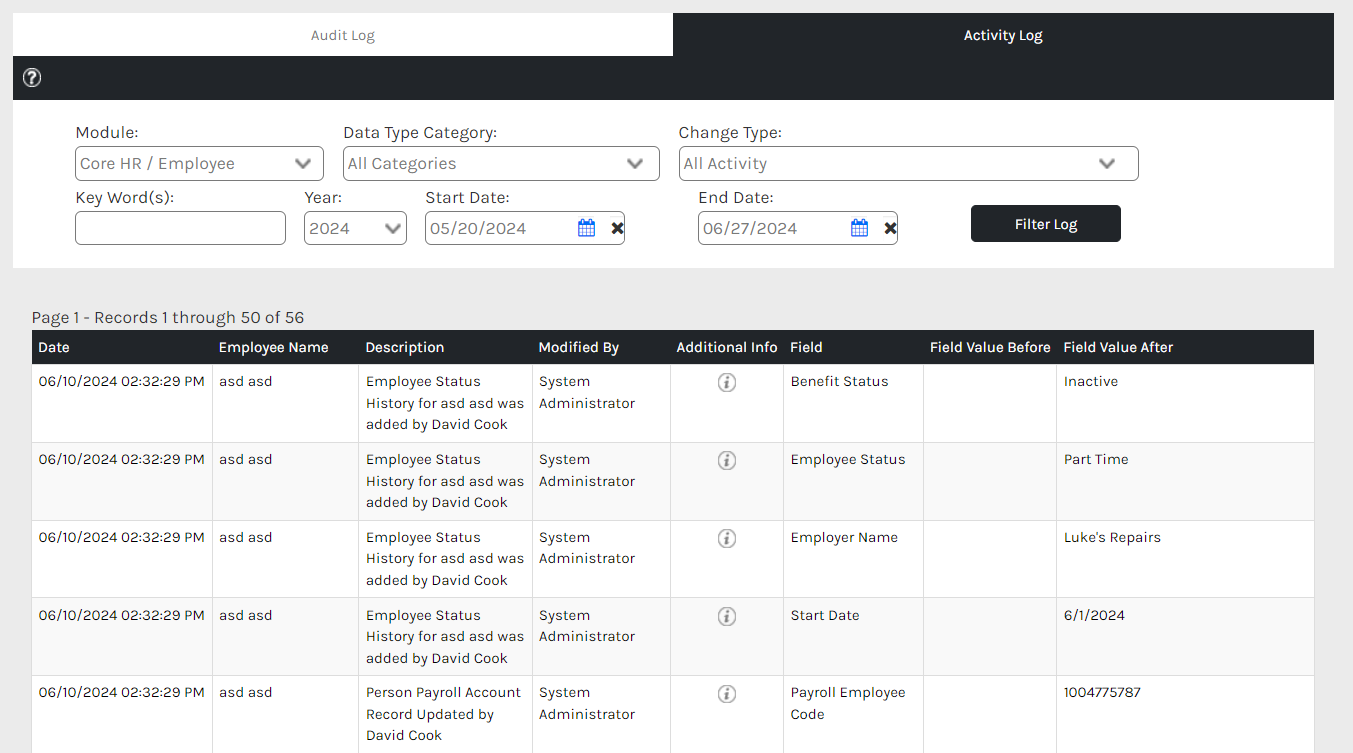 To complete an Activity Log
Select Access
Select Data Type Category
Select Change Type
Enter Key Words
Select Year
Select a Start Date
Select an End Date