After installing SyncLinx/AccountLinx, you will need to set up SyncLinx/AccountLinx to communicate with your ExakTime Connect database. This is done with TimeSummit Utilities which is installed alongside SyncLinx/AccountLinx. Once your TimeSummit Utilities is set up with a special set of credentials for your ExakTime Connect database, you can begin to use SyncLinx and/or AccountLinx.
Your TimeSummit Utilities Credentials will include the following information:
Server
Username
Password
Database
After receiving your credentials, you would enter them into the TimeSummit Utilities application like below: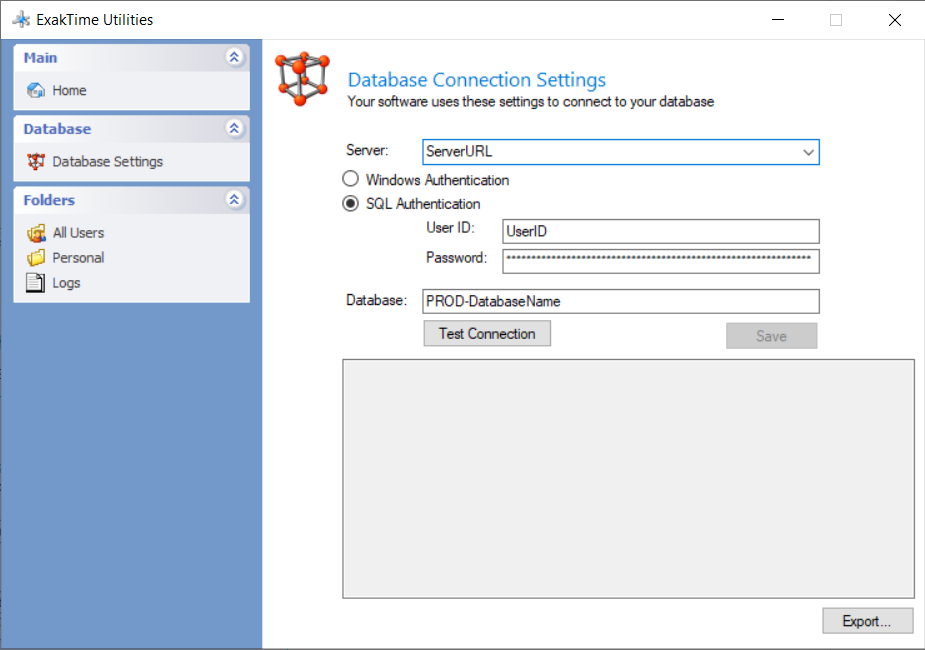 If you have not received the credentials to connect to your account, you can request them by using the "Request Support" link at the top of the page.
If you or a colleague have received the credentials before in an email from us, you should be able to pull up the original email and re-use the credentials as they are generally the same since creation.
Once you have your credentials, you can use the following article to enter your credentials: How to Open & Setup TimeSummit Utilities