Arcoro is excited to announce the February 17, 2022 release for our customers and partners. This release provides new features and enhancements to existing functionality for Arcoro Core HR. This article and attached document will describe the software updates and provide details to help you get started with these enhancements.
Enhancements
Carrier Billing Report
A new and enhanced Carrier Billing report is now available for customers. This report will help Admins gain more information and balance details back to carrier monthly billing statements.
This report can be found by navigating to Core HR > Reports > Benefits Management > Carrier Billing. To see this report, you will need to enable the setting from the Administrators > Page Setting >Reports.
This report can be run by a specific date range, by the carrier, plan types employee status, and even different employee departments. For additional information about this report, you can refer to the following article.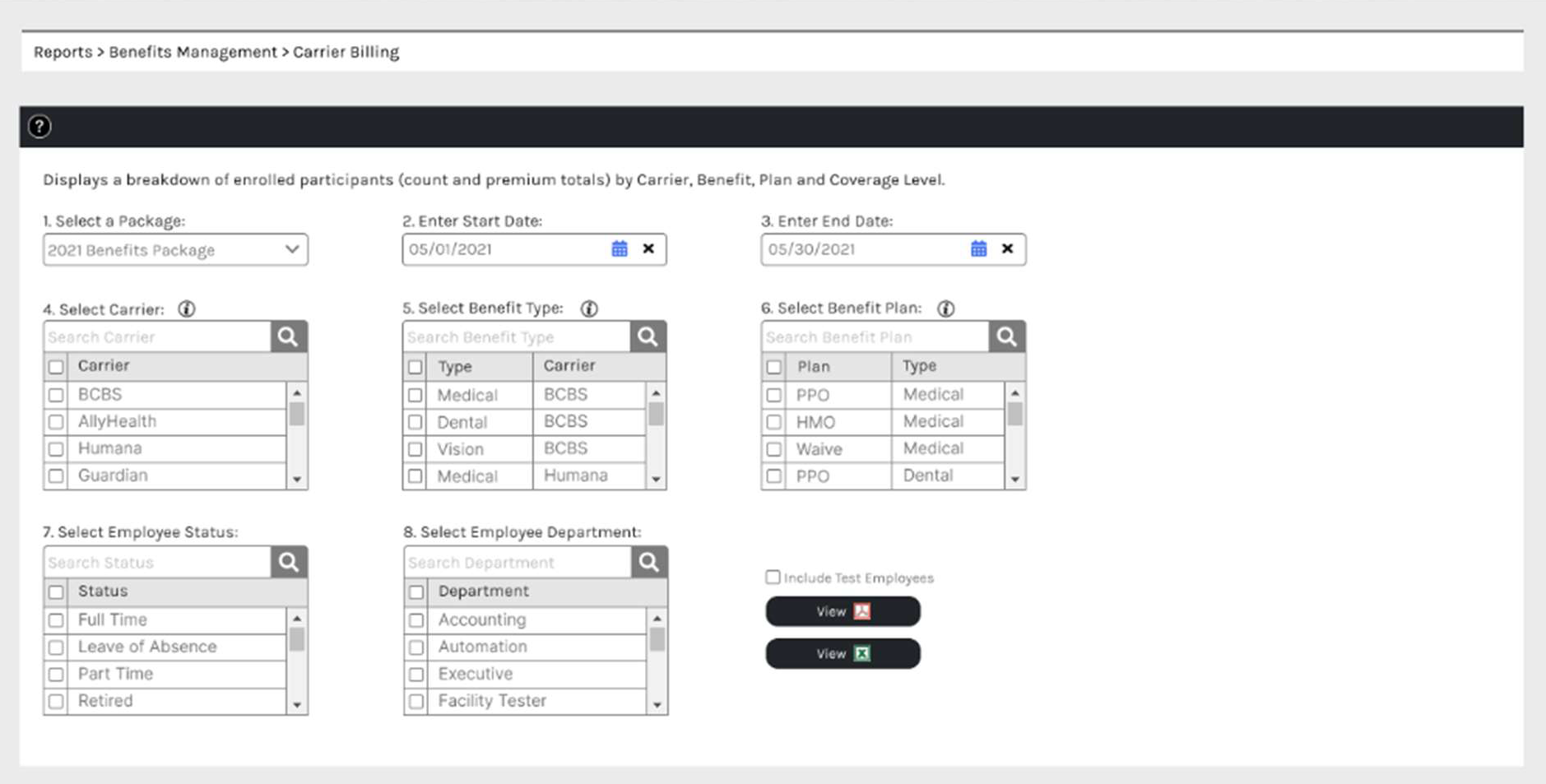 Carrier Billing Report Details
The Carrier Billing report can be downloaded in Excel or PDF format with enhanced output details such as age bands and amount of coverage. It also contains rate and record counts, premiums, and total volume for easier reconciliation against carrier invoices.