Arcoro is excited to announce the March 17, 2022 release for our customers and partners. This release provides new features and enhancements to existing functionality for Arcoro Core HR. This article and attached document will describe the software updates and provide details to help you get started with these enhancements.
Update on Browser Support
Microsoft IE V11 is no longer supported by Microsoft. Upgrade to Microsoft Edge to take advantage of the latest features, security updates, and technical support. Beginning June 15, 2022, Arcoro will no longer support Microsoft IE V11.
Enhancements
New Pay Stub PDF Import
A new workflow has been added within Core HR where you can easily upload your employees' pay stubs. Pay stub PDF files can be a continuous file with all employees' ACH (Automated Clearing House) vouchers or pay checks within each file. Core HR will "split" the pay stub file by the employee and post it to the employee's paystub detail page within Core HR, which is accessible via the Employee Portal and the mobile app.
Pay Stub User Interface Details
Pay Stub templates need to be set up by Arcoro to use the Pay Stub interface within Core HR. Once the templates are configured, access the Pay Stub templates by navigating to Data > Imports > Pay Stub PDF.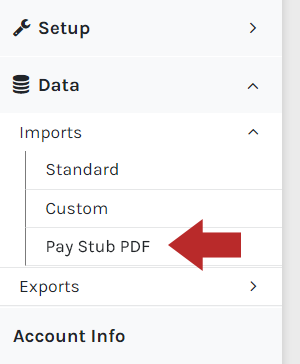 *You will need to add the new navigation menu option to your existing Admin users with the following steps:
Navigate to Setup > Administrators
Click on the name of the user who should have access.
Under the Page Settings tab, navigate to the Data settings and check the Pay Stub PDF option.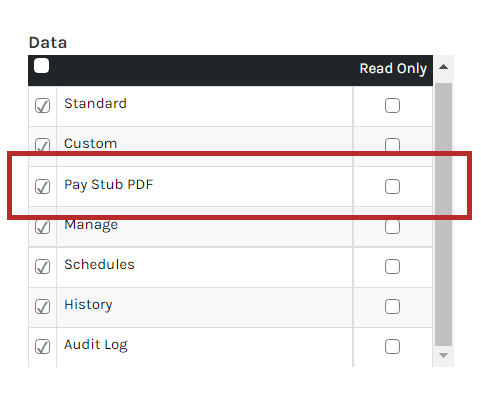 Until a template configuration has been created by Arcoro, you will not be able to upload your Pay Stub file. Please work directly with your account manager.

Once the templates have been created, select the appropriate file to import. During this process, the system will begin to "split" the PDF file by employee and check date and will display the results so you can review and verify.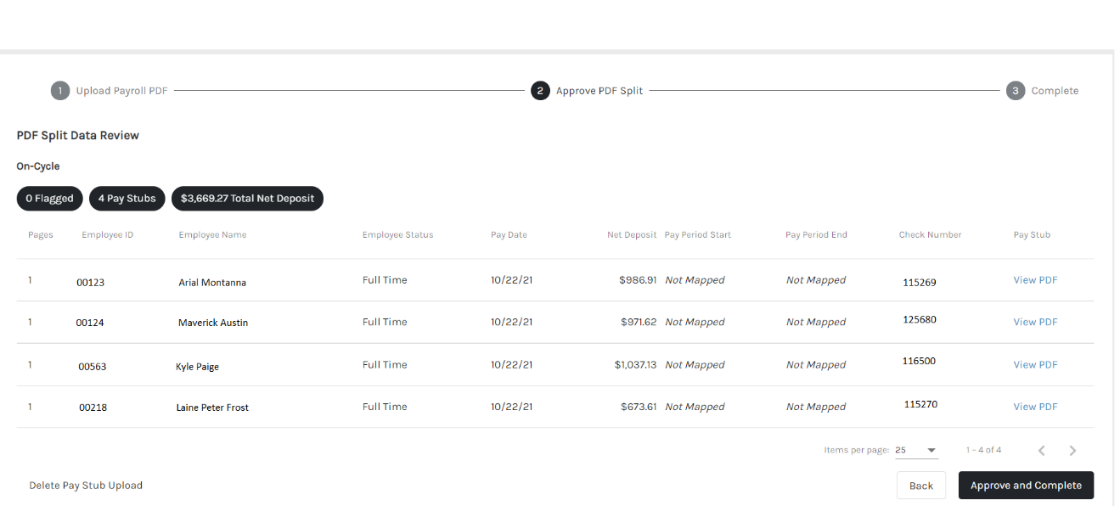 Once validated, 'Approve and Complete' this process will post each individual pay stub for each employee. The pay stub can be accessed on the employee pay stub view under the payroll menu option, or by the employee when logged into their employee portal.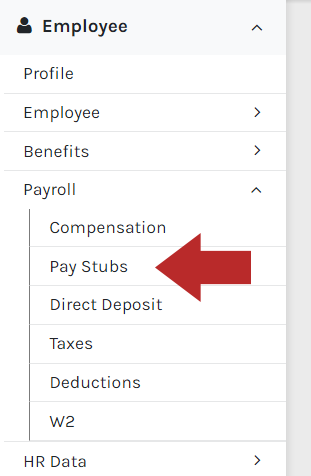 Before employees can view their pay stubs via the portal or mobile app you must first ensure you have the menu option enabled.
To enable, navigate to Setup > Setup Properties > Employee Portal Setup > Employee Portal > Quick Links and select Paycheck Stubs.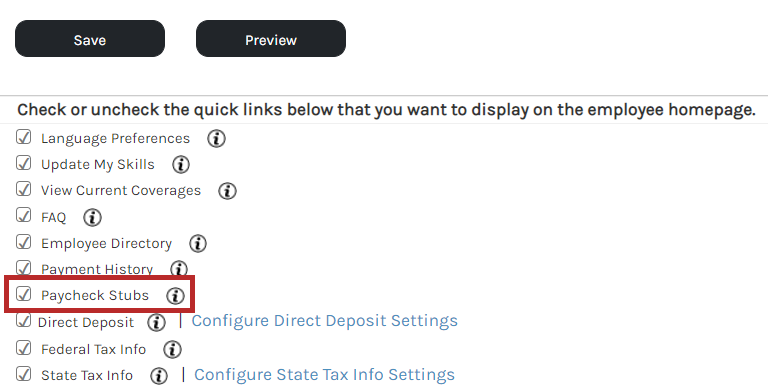 Where employees will be able to view their paycheck stubs depends on what theme the employee portal is set to.
Example: Theme is set to New Dashboard
Employees will be able to access their paycheck stubs under Pay Data by selecting View Paystub Page.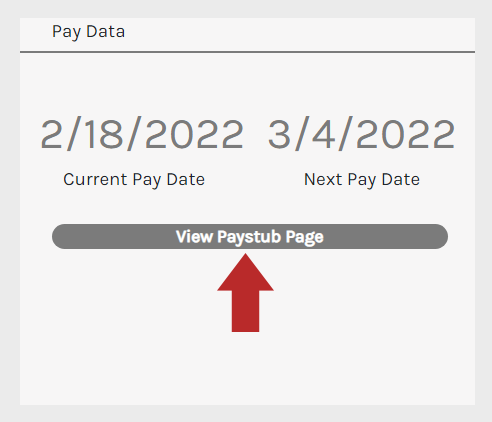 Example: Theme is set to Dashboard
Employees will be able to access their paycheck stubs under Quick Links.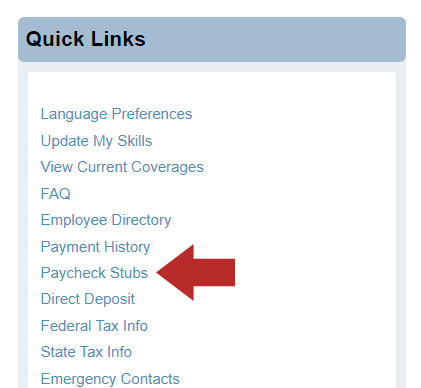 Note: Employees will be able to view uploaded pay stubs within 24 hours of the pay stub import file being approved and completed.