The Personal Goals feature of the Performance Management module has been greatly enhanced to provide more powerful Personal Goal Tracking capabilities. This new feature can be accessed via the Settings > Performance Management > Goals sub-menu of the HRIS Application.
The Personal Goals feature can be utilized as an independent component of the Performance Management module. However, when this feature is combined with the new Priority & KPI Tracking feature, employees can clearly and easily understand how their assigned Personal Goals align to the overall strategy of the Organization. This combination of functionality can also provide Management with a clear understanding of where their organization is succeeding or failing and quickly identify Goal changes that can bring their Strategies back in line with expectations.
The image below displays a sample Dashboard of Personal Goals. This dashboard provides insights into the submission and approval process associated with Personal Goals submitted by (or assigned to) employees within the organization.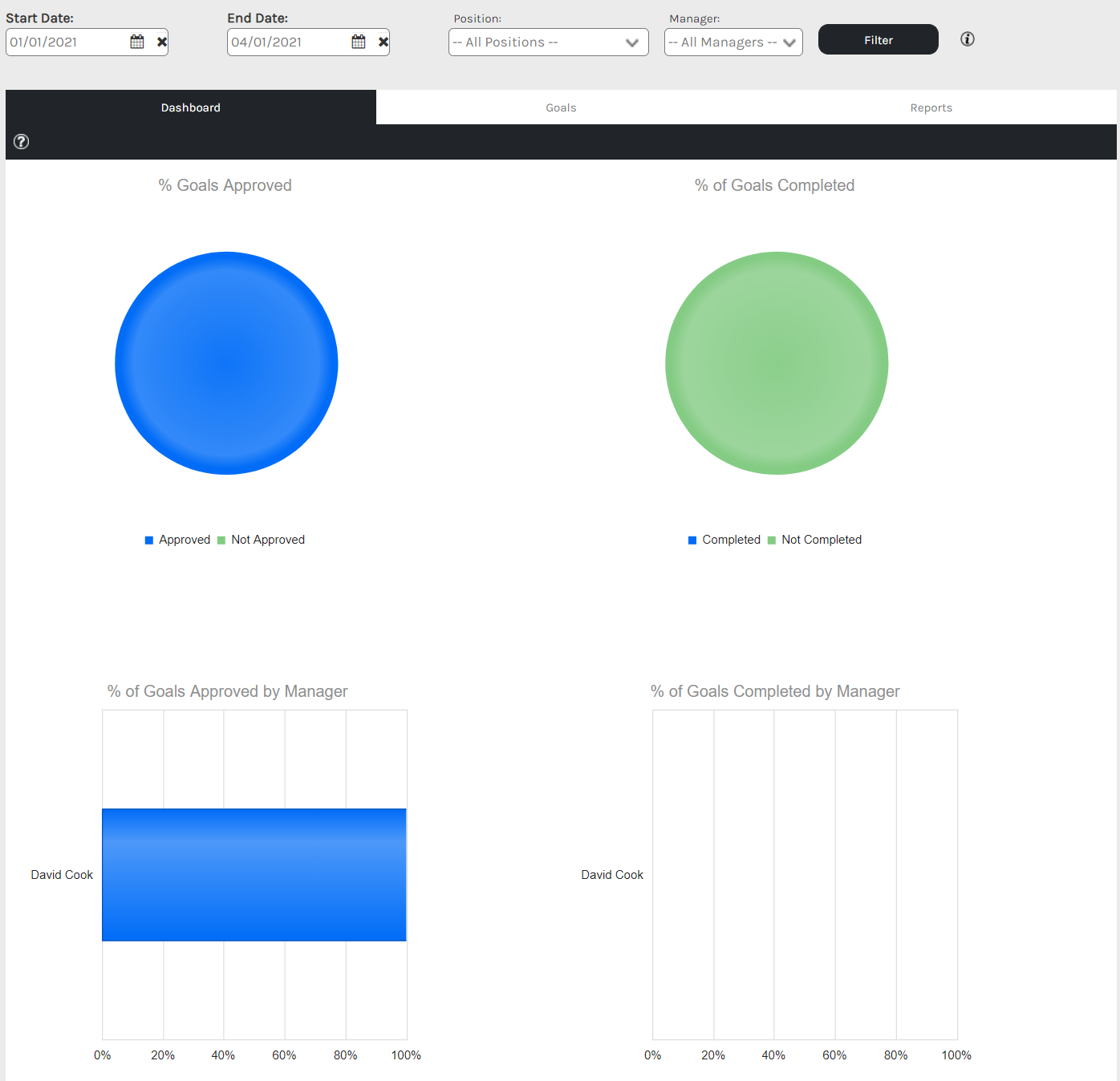 The Goals Tab provides the ability for HR Administrators or Managers to track the Goals Progress of individual employees. By clicking on the name of employee, an HR Administrator or Manager can drill into to view and manage the progress of individual Goals assigned to the specific employee.