Candidate profiles may not be accessed by all users as access is permissions-based. If you do not have access, your candidate names will be gray and unclickable.
Navigating to the Candidate List
If not already there, click

from the top menu bar.
The Candidate Profile is viewable by selecting the desired candidate's name.

You will be presented with the candidate profile like below: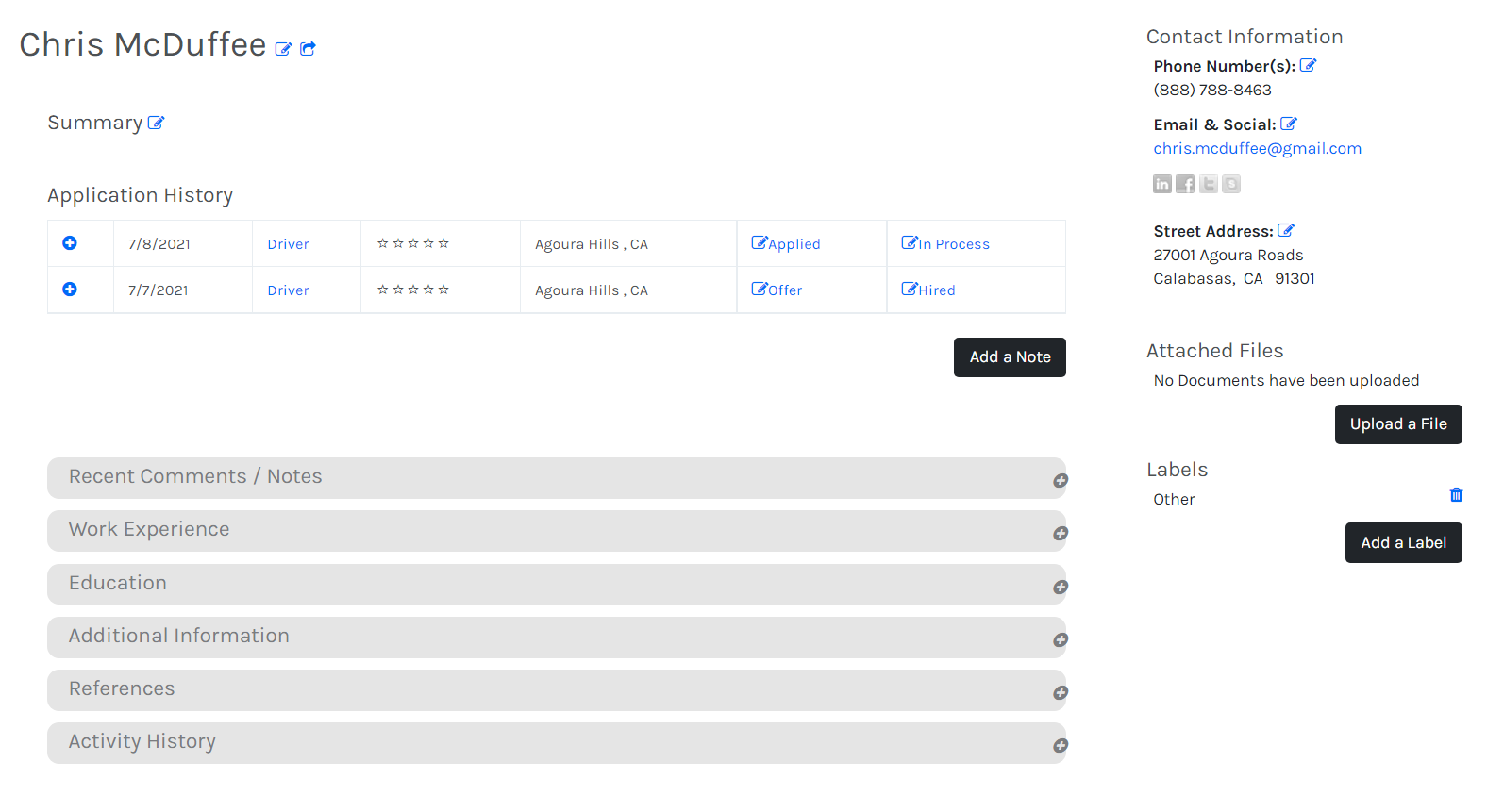 Editing/Deleting
Clicking the

edit icon allows you edit the information for fields that allow editing.
Clicking the

trash icon allows you to remove any information.
Summary & Application History

Candidate Summary - Information is pulled from Education, Work History, and Additional Information sections.
Application History

Displays a list of a candidate's history of applications to your job postings. From here, you can view the candidate's current stage or disposition and make any necessary changes.
Clicking the Job title will take you to the job profile.
Clicking the Show More icon allows you to additional information.

Candidate profiles are built based on the email address the candidate applied with. When a candidate applies multiple times with the same email address, the applications will combine in this area for you to view.

Add a Note - When adding a note, this will be for the candidate profile and not any specific job posting like a comment. A note can only be viewed from the candidate profile.
Accordion Sections
Each accordion section can be expanded or collapsed as needed.
Recent Comments/Notes
View comments and notes entered by Admins and users with sufficient permission. Only the two latest user-created comments can be viewed here. To view any further comments, you will need to review the activity history of the candidate.

Work Experience
Review any work experience entered by the candidate or by an internal user.

Education
Review any education history entered by the candidate or by an internal user.

Additional Information
Review responses to custom questions on the job application and any answers to EEO questions.

References
Review any references entered by the candidate or an internal user.

Activity History
Review recent activity taken to a candidate's profile such as edits and added information. Some activities can take up to 5 minutes to be posted such as email communication.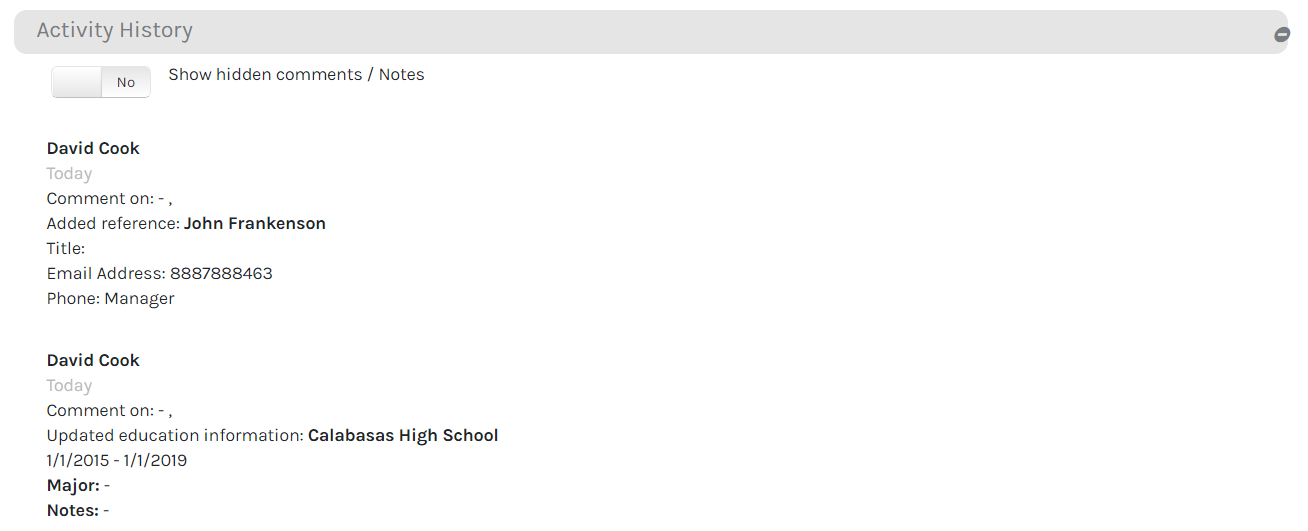 Contact Information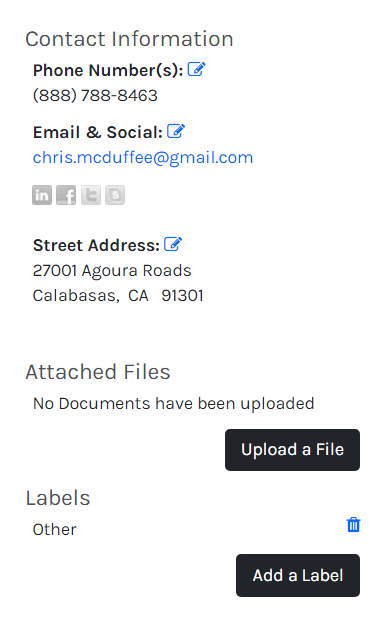 Review Contact Information, attached files, and labels for the candidate.