From Policies, you can add items that your employees are required to acknowledge such as employee handbooks, sexual harassment policies, and safety policies. This can be done by:
Uploading the document for the employee to review and acknowledge
Create a statement that the employee can acknowledge if the document/item to be acknowledged is stored elsewhere.
Either option listed above requires the new hire to click an "I Acknowledge" button or link that will date and time stamp their acknowledgment of the statement/policy. The date and time stamps are stored in the Electronic Filing Cabinet for future reference.
Navigating to Onboarding Policies
Click Administration from the top menu bar of Onboarding.

In the Administration menu, click the Policies tab.

On the Policies page, you can review your policies and upload document types, if any. Clicking any of the headers allows you to sort your columns.
Guides for Managing Policies
The following resources will help instruct you on Onboarding Policy management.
How Acknowledging a Policy Appears
When a new hire is filling out their paperwork, they will see the policies you created at the "Policies" step.
Acknowledging a Document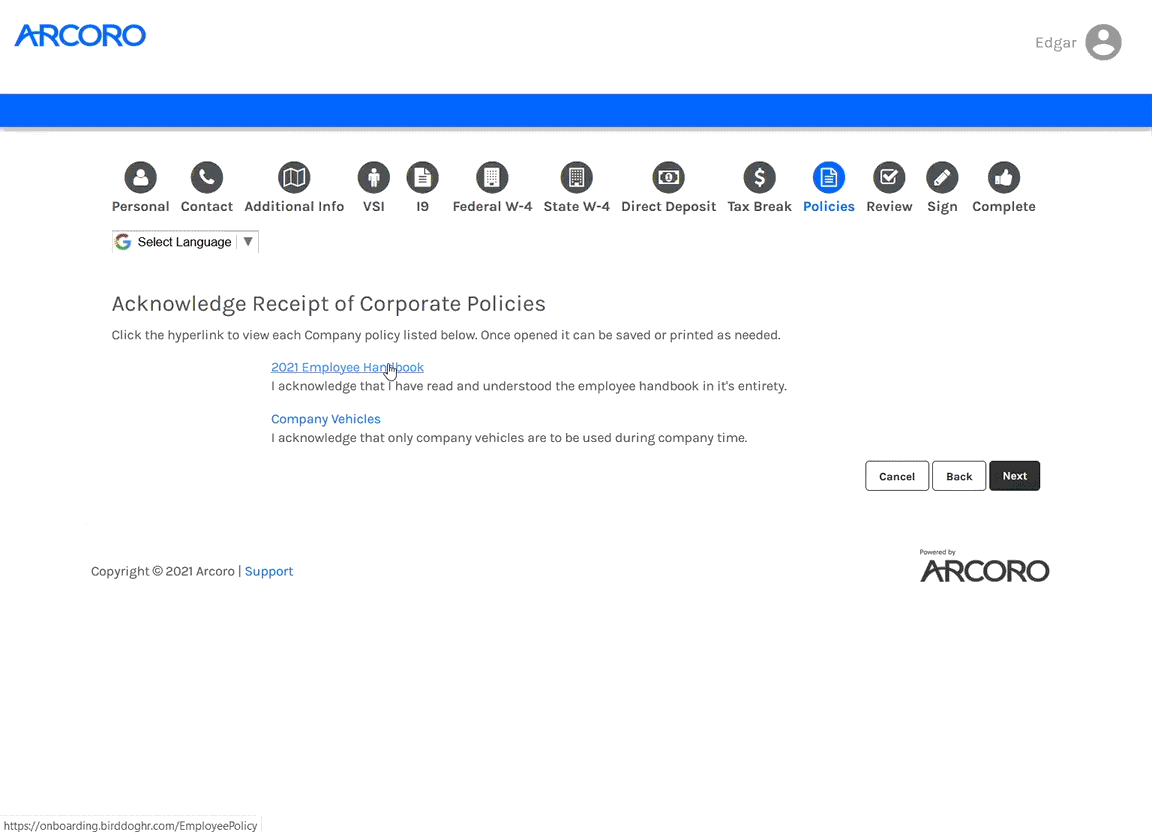 Acknowledging a Statement