With Support Central, while you do not need to be signed in to view a majority of our resources, you must be signed in to Support Central to view certain special resources and submit/review any support requests.
Logging in to Support Central simply requires you to first log in to your Arcoro module, then access the Support Central website from specific links within the module. Make sure that you are using the same browser for both your Arcoro module and Support Central. If you open Support Central in another browser or in an incognito/private window, Support Central will not recognize your Arcoro module login.
If you do not have a login to any of our Arcoro modules, you should contact your respective administrator for assistance.
With Core HR
While logged in to Core HR, click Visit Support Site at the bottom of the Core HR homepage/dashboard.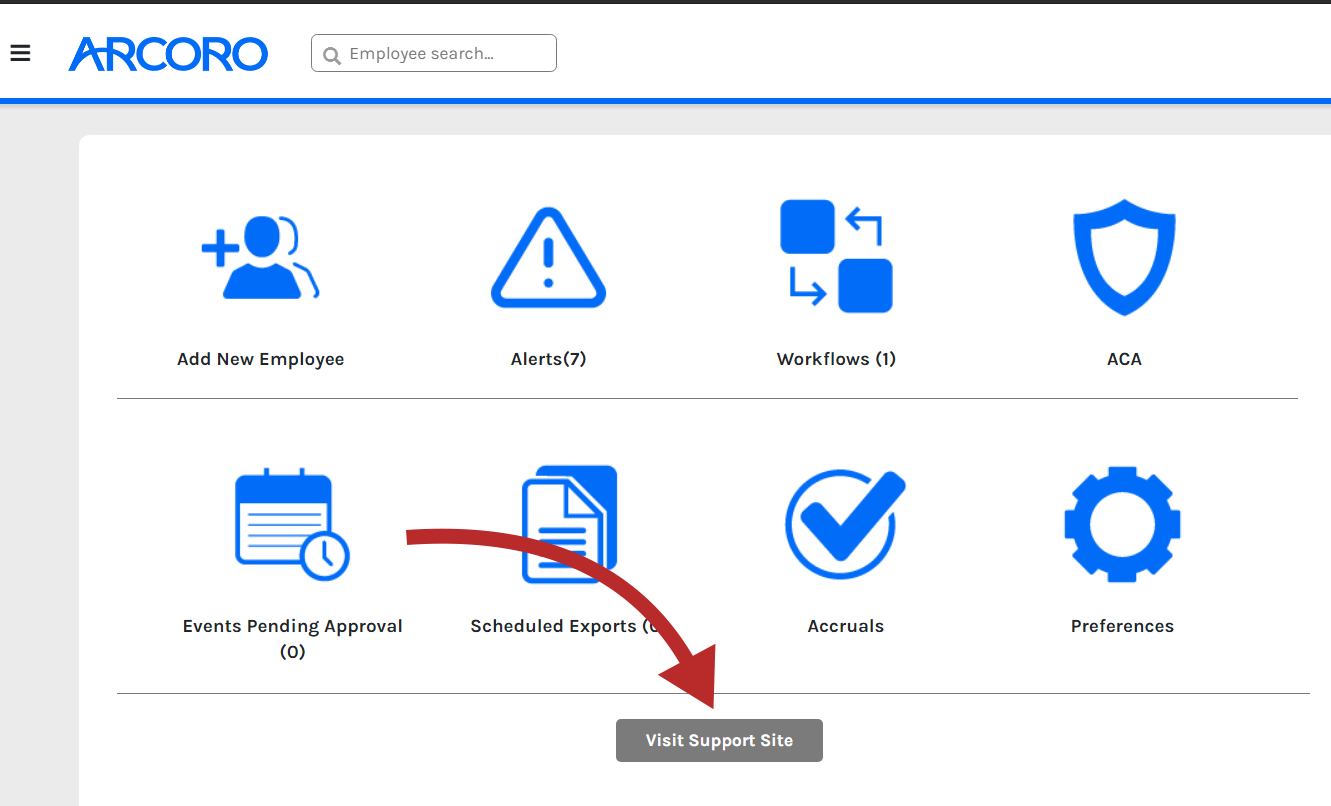 With Recruiting and Talent Development
While logged in to our Applicant Tracking, Onboarding, or Learning Management System, click your profile icon in the top-right and click Support Site from the menu.

With Time & Attendance (ExakTime)
While logged in to ExakTime Connect, click Help from the top menu bar and click Support Site.