Set up who should be sent an evaluation for the ratee (Employee), and their relationship to the ratee.
Navigating to Specify Rater Relationships
Go to 360 Admin in the menu bar and click Specify Rater Relationships.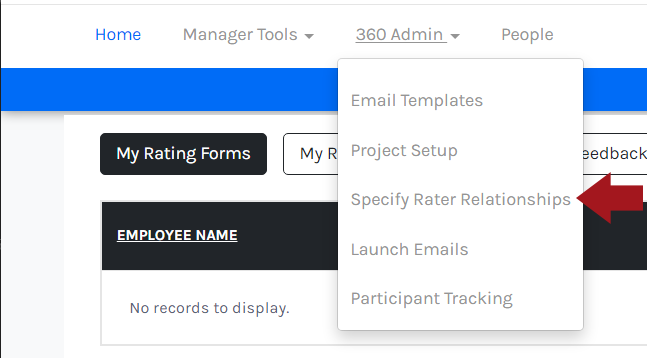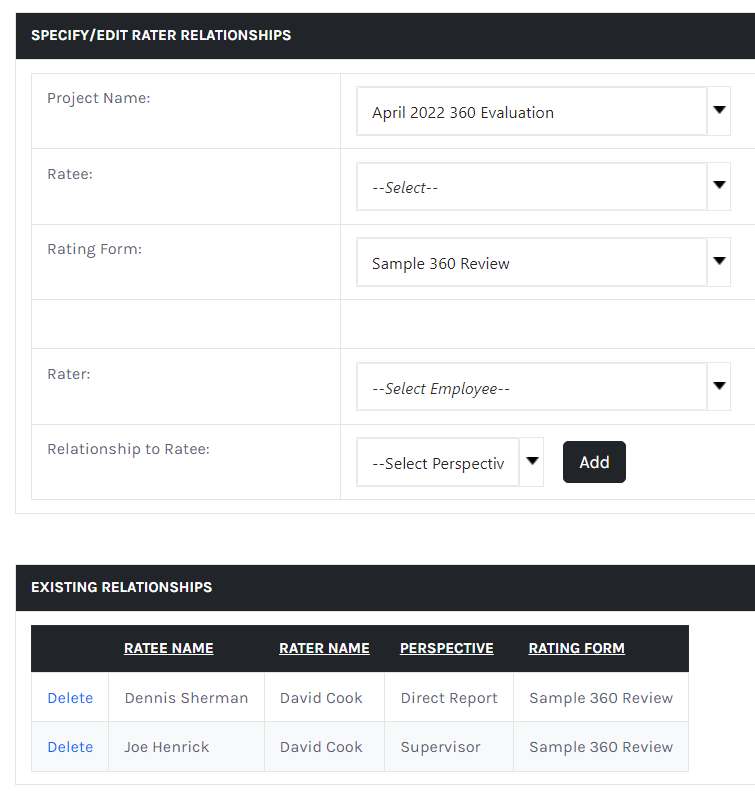 Set up your rater relationships by going through each provided field.
Project Name - Select the project that you are setting the relationships for.
Ratee - Select the person that will be rated within the evaluation.
Rating Form - Select the form to be used for the 360 Evaluation. The available forms are dependent on the Project selected.
Rater - Select the person who will be doing the rating.

You can select more than one rater at a time, but all of the raters will need to have the same relationship with the ratee as only one relationship to the ratee option can be selected.

Relationship to Ratee - Select the relationship between the selected raters and ratees.

If the raters have different relationships with the ratees, you will need to go through this process multiple times for each relationship to be added.
Click Add after setting up the raters for the project and form. Repeat as needed for the raters and their relationships.