The Positions option allows HRIS Administrators to assign a Position record to an employee.
Positions can be reached from the menu by expanding Employee, expanding Performance Mgmt, and clicking Positions.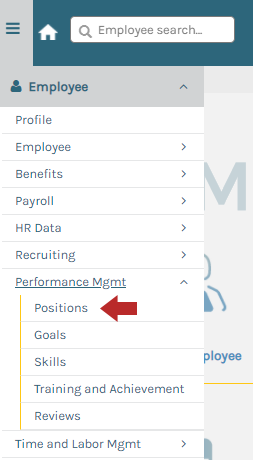 If you are already viewing the employee profile, you will hover over Performance and click Positions.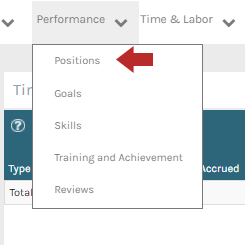 The "Position" page will show any previously entered positions for the employee.

The Actions drop-down menu will let you:
Create Position Record
Delete Selected Record(s)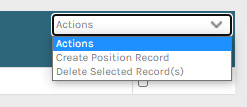 How to Create Position Record
From the Actions drop-down menu, click

Select the employee's position from the drop down menu, specify the start date of the position, and any relevant notes.

Click
when finished.