Navigating to a Course
Go to Class Catalog.

Click the name of the course.
Enroll in a Course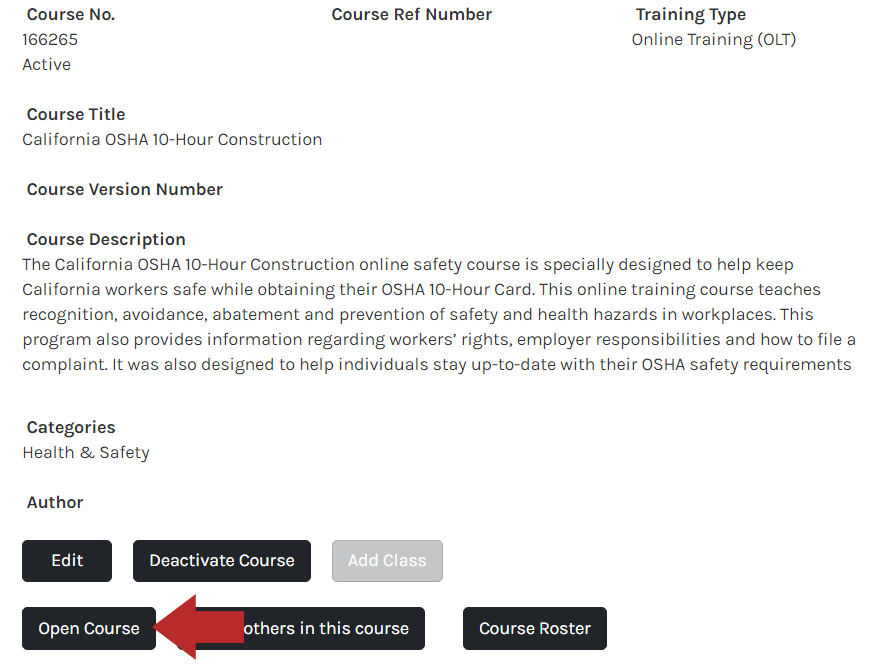 Locate the course within the catalog and select Open Course. The course will automatically appear on the LMS Home page under Enrolled Courses to relaunch or complete at another time.
Request Approval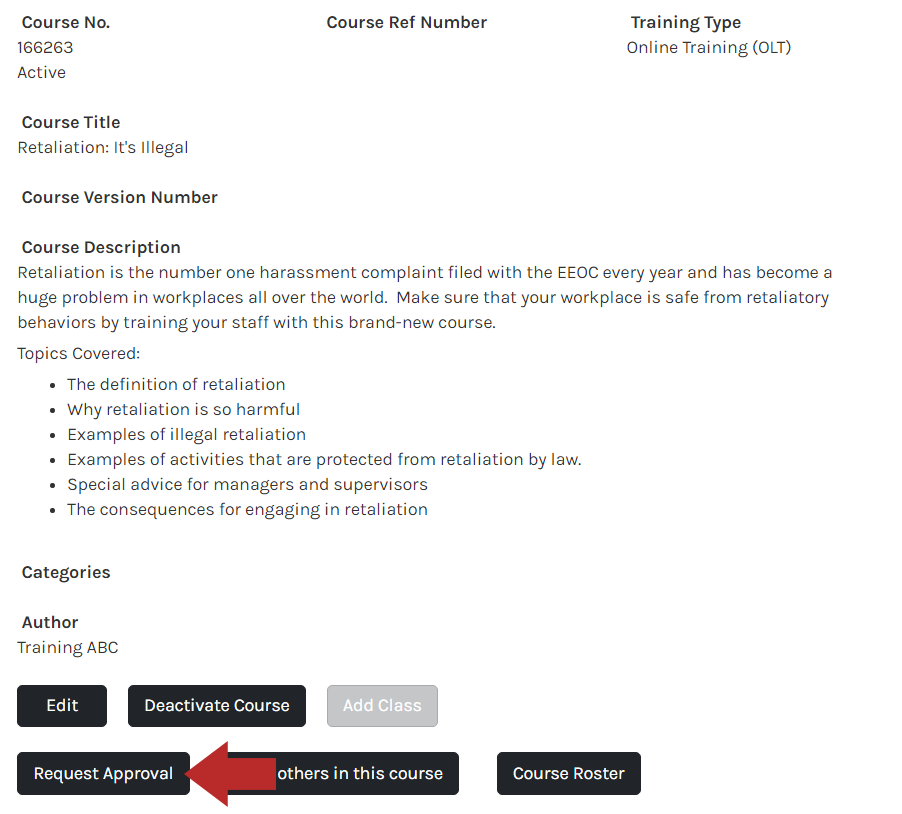 Courses may require the employee to submit approval prior to being able to enroll. The approver, which is shown within the course details under Approvals, will indicate what role needs to approve the course, like Manager, Instructor, or Training Admin. The approver will receive an email notification and then log into the system to approve or reject the request. If approved, the employee would automatically be enrolled and a notification would be sent to the employee.
Enrolling in a Class
Enroll in a Class

If there are classes set up for the course, they will be listed under "Class Schedule" of the Course information. Click on Enroll or Request Approval button. With the enroll option, the employee can receive an email notification regarding enrollment, along with an icalendar file to add to their personal calendar.
Enrolling in a Class with Waitlist

If a class has reached its enrollment limit, the employee will see a modal that the enrollment limit has been reached and they can be added to a waitlist for a class.
This is only an option if the number of open seats has been filled, under the Seats Remaining column. If this is showing a negative number and the employee selected Waitlist, the employee would then be added to the waitlist for the Instructor to see. If another employee were to withdraw from the class, the first person on the waitlist would be automatically enrolled. Otherwise, the Instructor may decide to go ahead and enroll the employee, where a notification would be sent to the employee to inform them.