The Release tab allows you to prepare the survey message for release to respondents.
Navigating to the Release Tab for Surveys
From the menu, expand Settings and click Surveys.

Click the name of the survey if editing. Otherwise, use the Action drop-down menu and click Create Survey.

Click the Release tab.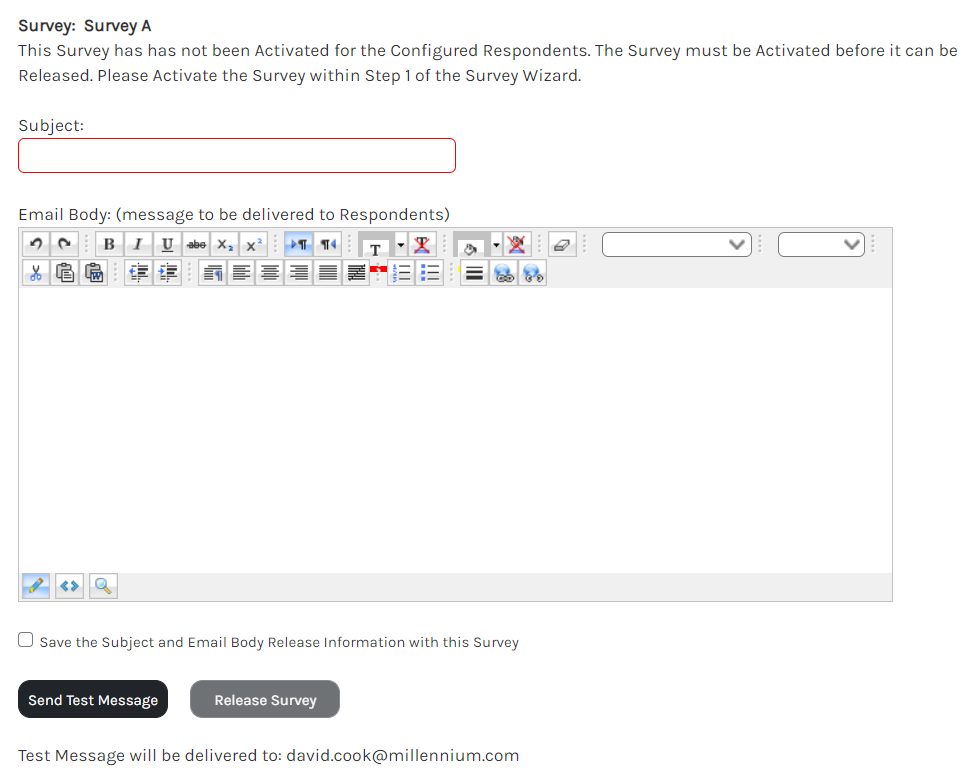 Subject - The subject of the email to be sent.
Email Body - The body of the email to be sent to respondents.
Save the Subject and Email Body Release Information with this Survey - If you will release this survey multiple times and intend to use the same messaging, this checkbox will retain the text entered into the subject and email body.
Send Test Message - Will send a test email message to the logged-in user to preview the survey release.
Release Survey -Will release the survey to the employees added in the "Employee Group" tab. Once done, the survey is live for respondents.