From the 'Apply To' tab, you may apply the configuration of the configured Event to other Events by placing a check next to each Event that you wish to copy the Event Configuration to. Any previous configuration will be overwritten for the selected Events.
Navigating to Documents for Events in the Employee Portal
Expand Setup and click Setup Properties from the menu.

Hover over 'Employee Portal Setup' and click Employee Portal.

Click the Events tab.

Click the name of the Event.

Click the Apply To tab.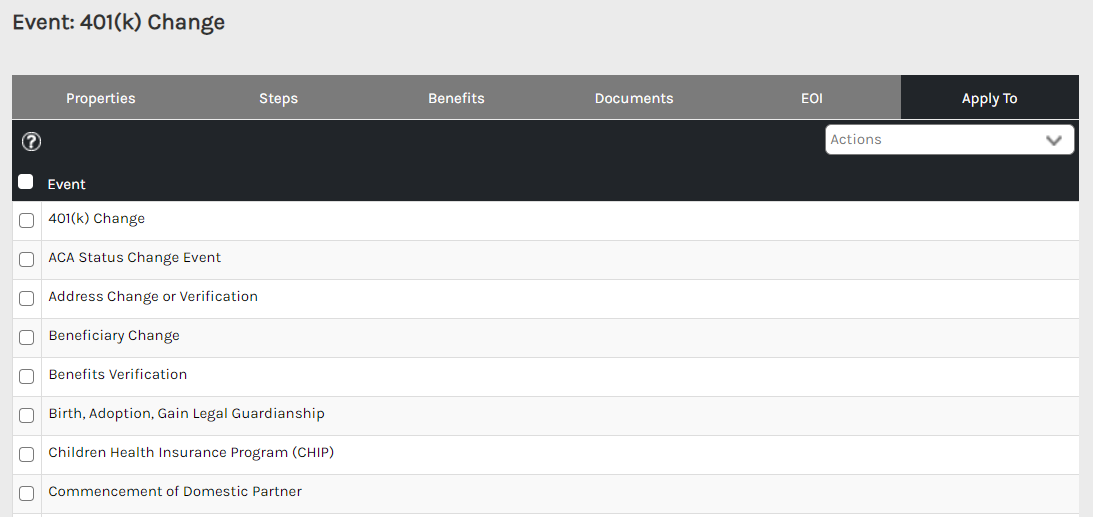 Select the event that you want to apply the currently viewed Event configurations with the provided checkbox.
Go to the Actions drop-down menu and click Save.