For more information about the availability of this feature, contact your Account Manager.
Scheduling is a feature for ExakTime Connect that allows you to schedule shifts for employees and let them review their expected schedules from ExakTime Connect and/or Mobile. 
The 'Schedules' does not currently limit what your employees can clock in to and is used as a reference as to where they should be working, what they should do, or what they will clock in to. As their day changes dynamically, they can adjust accordingly without skipping a beat and without requiring you to change their schedule.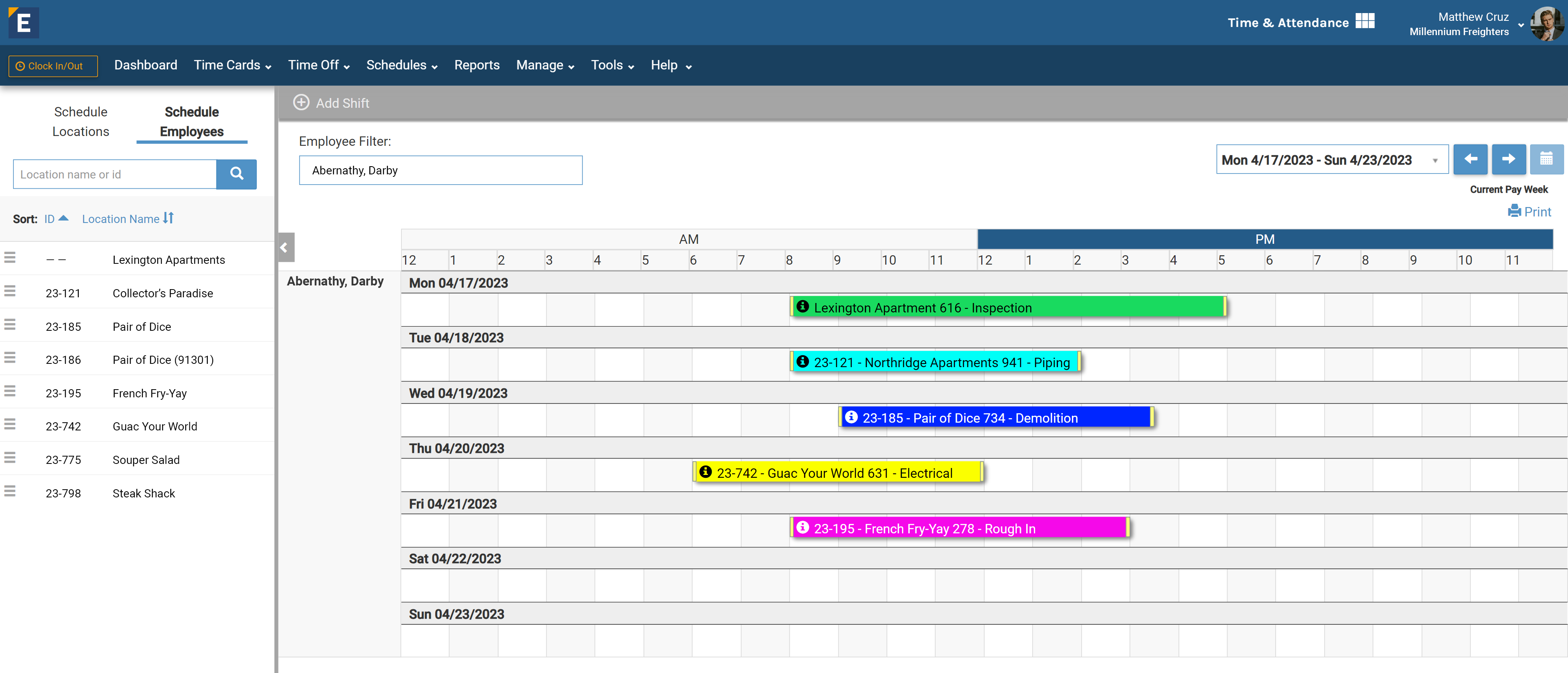 The process for setting up and using Schedules has been outlined below: