For supported applications, AccountLinx can be set to pull any Employee, Location and/or Cost Code IDs from ExakTime Connect for mapping purposes with Integration.
After it has been enabled, any entity with missing mappings will be mapped based on the equivalent IDs after AccountLinx opens. It will also make it so if the mappings are changed in AccountLinx, it will update the respective ID in ExakTime Connect and vice-versa to ensure the data is consistent between the two.
This setting is unique to the computer that AccountLinx is installed on. If integration is enabled for one copy of AccountLinx, then you must enable it on every copy of AccountLinx.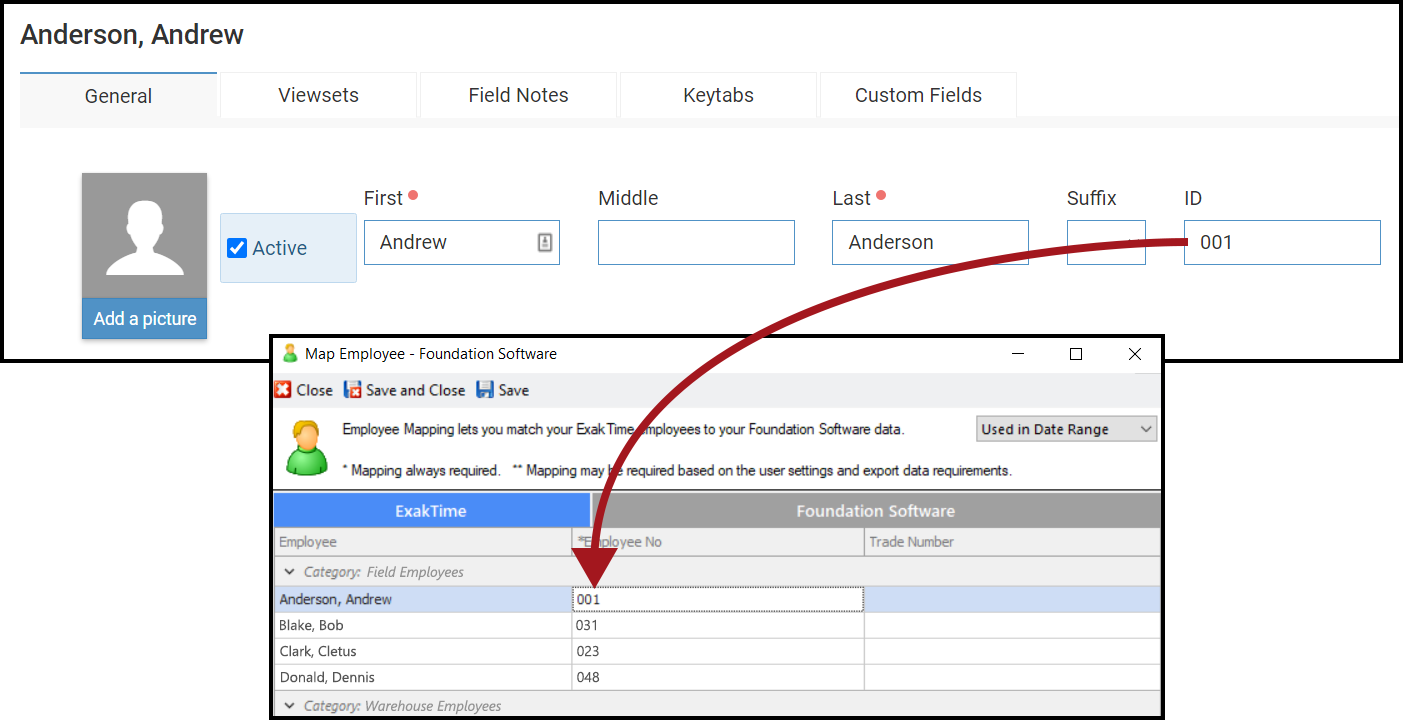 Inconsistent/Blank IDs
Integration should only be enabled if the entity IDs in ExakTime Connect and the equivalent AccountLinx mappings will match.
If integration is enabled and the entity IDs of ExakTime Connect do not match the AccountLinx mappings, this setting can result in incorrect AccountLinx mappings.
For example, if the entity ID is blank in ExakTime Connect, but the entities are mapped in AccountLinx, the AccountLinx mappings will be wiped to match the blank IDs in ExakTime Connect.
Go to

and click on .
Click on

.
Enable the integration needed.

Click

Please Note: If the ID for an entity in ExakTime Connect is missing/blank, but the entity is mapped within AccountLinx, it will remove the mapping in AccountLinx and be wiped out to match ExakTime Connect.

if all the IDs for the selected entities/options are also present in ExakTime Connect.
Press
until you return to AccountLinx. The next time you open AccountLinx, your employees, locations, and/or cost codes will already be mapped based on the IDs in ExakTime Connect. If you used the "Sync Now" function mentioned above, then your entities will be mapped based on your IDs in ExakTime Connect already and you will not have to reopen AccountLinx.