Creating a data exports allows you to extract useful data from Core HR in formats such as delimited (compatible with Excel), fixed length, HIPAA 834, and XML.
Navigating to Manage for Data Exports
Expand Data, expand Exports, and click Manage from the menu.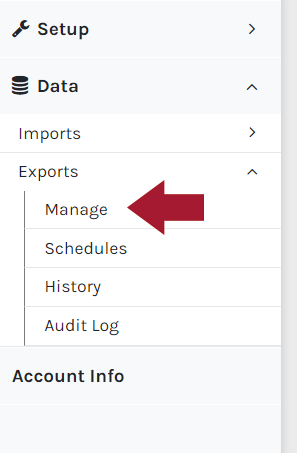 Creating an Export
Go to the Actions drop-down menu and click Create Export from the Exports list.

You will be presented with the 'Properties' tab like below. Toggle the 'Advanced' option for 'Mode' to present additional tabs.
Refer to any of the articles linked below for more information about the tabs presented when
For a short summary of the available tabs, you can expand any of the sections below.